EVENTS COMING UP

POSH TEA

We are holding another 'Posh Tea and Fabulous Fashion' on 19 April 2017 at 14:30 in the Church on the Heath
Elvetham Heath, Fleet.
Tickets @ £16 including a glass of bubbly on arrival.
Raffle proceeds in aid of 'Beating Bowel Cancer'
SADLY ALL TICKETS HAVE NOW BEEN SOLD FOR THIS YEAR

Monday 1st May 2017
10:30
MAYDAY FAMILY WALK

FunFest
Sunday 25 June 2017
11:00
Find out more
SpekTrek
here
Welcome to the Hart Lions Club Website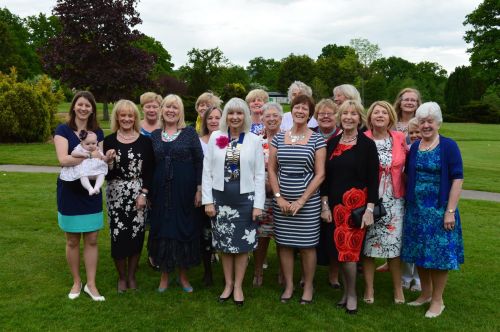 This is us at our annual Charter (Birthday) Lunch IN 2016

---

Message in a bottle
Do you need one?

Find out how
Thank you for visiting our page - we hope you find lots to inform and entertain you. If you are new to LIONS then please take the time to look at the 3 corners of our activity, via the links above:
Community Service

Fundraising

Social Events
We are a lively friendly club that socialises and works together to help those in our local and wider international communities and we have fun whilst raising the funds to support the work that we do.
We hold monthly business meetings to discuss events coming up which are organised by three committees - Community Service, Fund Raising and Social.

As a new member you will join one of these committees - but every member gets a chance to be involved in all the events we arrange.

All areas of our work are equally important to us as Lions. We really enjoy what we do whatever the occasion - as you will see from your first visit.
Every Lions Club in the UK is a member of the worldwide family of Lions Clubs International with its Headquarters in Oakbrook USA.
We meet on the first Thursday of each month at 8:00pm in the Key Centre, Elvetham Heath, Fleet GU51 1HA.


If you would like to find out more please Contact Us on the link above and someone from our new members' team will arrange to meet with you to discuss this in more detail.
We look forward to meeting you soon and welcoming you to our Club.


With best wishes from
Sally Mullin - PRESIDENT : HART LIONS CLUB 2016-17
If you would like further information or assistance click 'CONTACT US'