MEMORIAL BENCH DEDICATION 2021


Beverly Allardice MBE, MJF manager and founder of the Lions Community Store sadly passed away last year. Hart Lions Club together with local Lions from Aldershot, Farnborough, Farnham, Fleet, Hook & Odiham and Yateley wished to leave a memory for all her hard work
for the local community.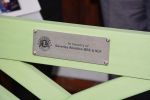 A place to sit and reflect whilst remembering the good times and all that has been achieved. The Lions Community Store recycles redundant household goods, appliances and clothing to those in need and gives an opportunity for valuable work experience and development of skills for volunteer helpers.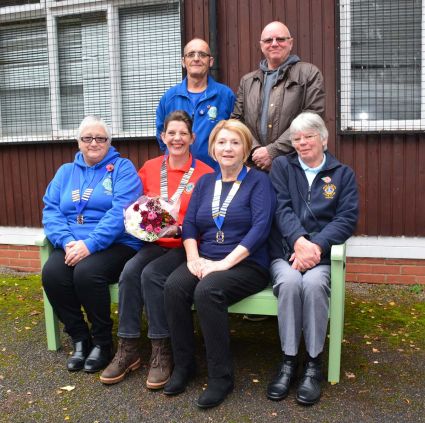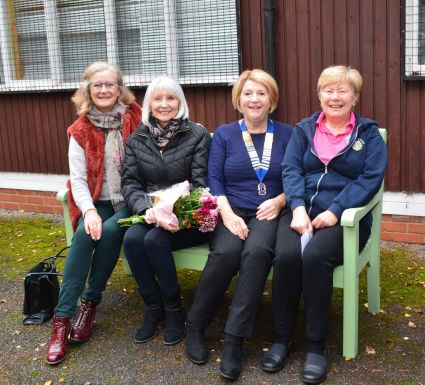 The memorial bench made from recycled materials was unveiled by Club Presidents on Saturday 13th November 2021.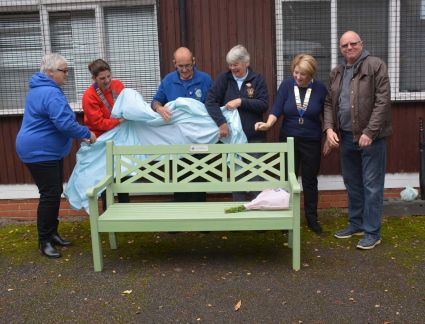 During the last 25 years it is estimated that 37,000 families have been helped; 160,000 items including 17,000 beds have been redistributed.
The hard work will continue with a new team.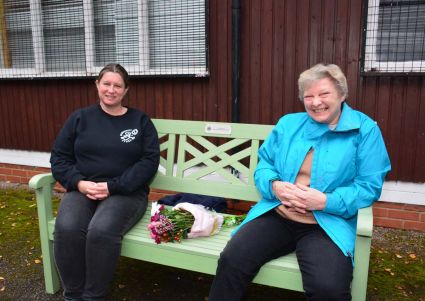 You can find more details about the store and the campaign to raise funds to replace the two vans used to collect and deliver items. The goal is to purchase two electric vans which will be perfect for the local journeys in an environmentally sustainable way.
For more information or details on how to donate items of equipment 'contact us' here and leave your details or by telephone 01252 616998 BUT please do not use this link if you wish to request assistance.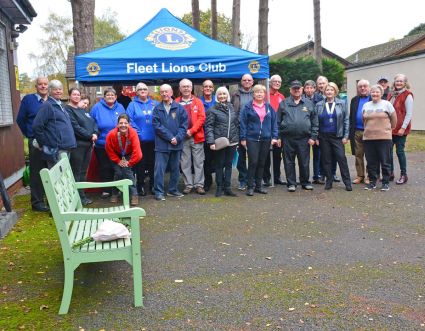 THANK YOU
with thanks to Lion Richard Keeley (Farnborough Lions Club) and Lion Jim Storey, (Fleet Lions Club) for photographs and article