UKRAINE MARCH 2022
Thousands of people are being forced to flee
the war zone in Ukraine and are seeking shelter
and safety in neighbouring Poland and Romania.
Lions Clubs International members are actively working in both countries to support those who are arriving at their borders
with only what they can carry.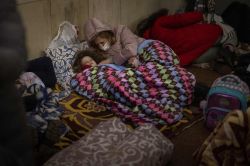 Serving from a bomb shelter, the Lions of Ukraine
are providing food, medicine and hygiene items
for those displaced in the Kyiv region.
Lions are local and can prioritise the needs and
can source items locally.
Lions are often the last agency to leave a crisis area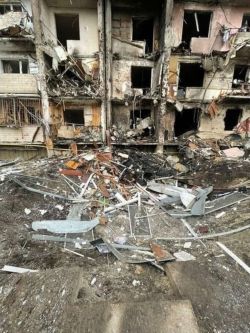 and will be actively involved in identifying and funding
rebuilding projects when people are able to return home.
These humanitarian efforts are being funded with
Lions Clubs International Foundation (LCIF)
immediate disaster relief grants from donations made by
the members of Lions Clubs world-wide.
If you would like to help the people of Ukraine
you can donate via Hart Lions Club website here
---
CV19 NEWS: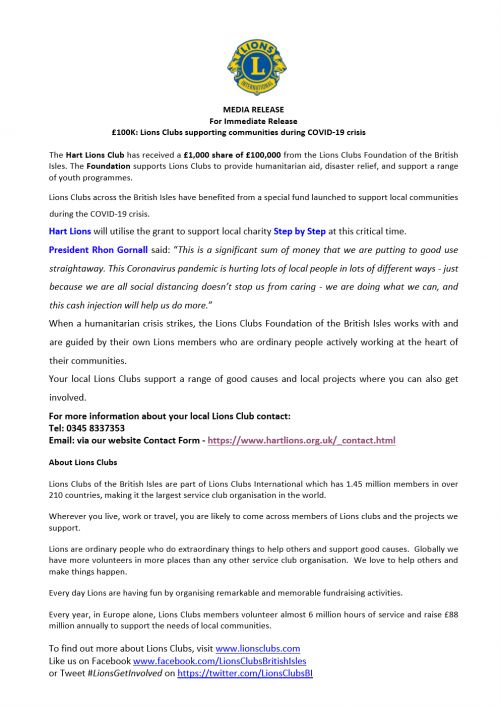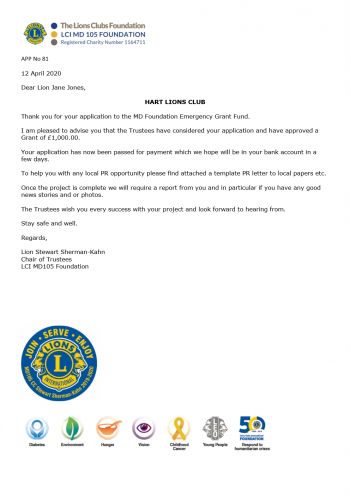 Melvin Jones Fellowship Award
Linda being presented with the Melvin Jones Fellowship Award at the District convention for all her wonderful work in Lions for over many years as District Treasurer, work for the Youth Forum and many other duties.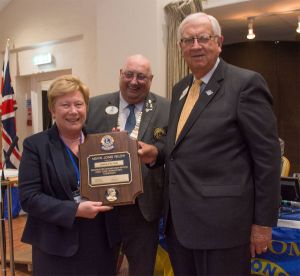 Long Service for Members of Hart Lions 2019.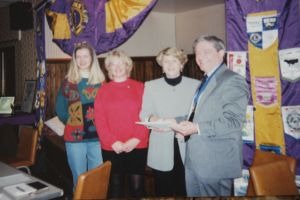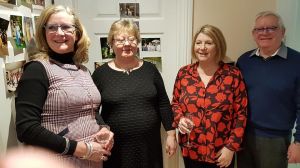 Sue, Sally and Allison 25 years ago The same crowd today!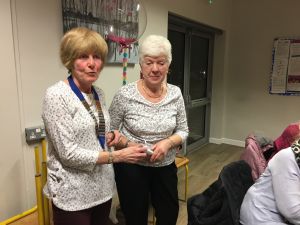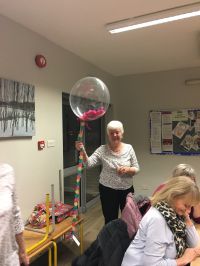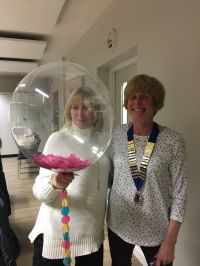 Enid - 20 years plus

Helen 10years with Hart Lions

Badging Up of Linda and Allyson 2019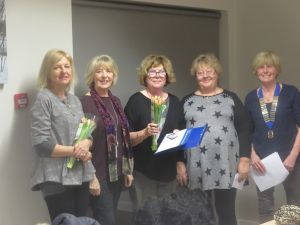 District Convention 105D Portsmouth 2018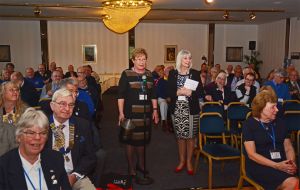 Tale Twisters - harsh but fair!!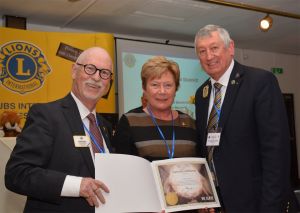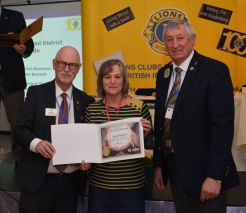 Linda being presented with a certificate for Rhon being presented with a certificate for turning up! being amazing at what she does.
The Rhine Stone Cowboys and their Molls.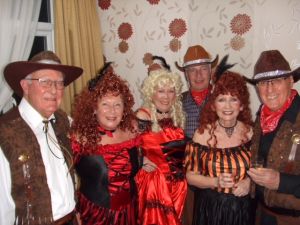 International Visitors

Our President Helen Bellamy with Doug from Beaufort North Carolina Lions Club. He is the International Relations Chair for District 31-N in North Carolina.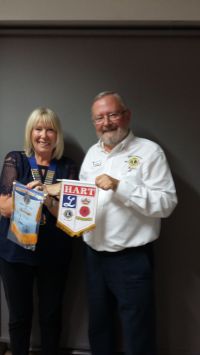 If you need further information or assistance please click 'CONTACT US' or phone 0345 833 7353 and leave a message.