Latest News
Hart Lions Community
Car Boot Sale
Sunday 13th September 2020
Elvetham Heath Village Green
- - - -
Computers for Schools:
We were delighted to receive this photograph and a letter of appreciation from a thankful parent showing her son doing his school work on a pc that had been supplied by members of Fleet Lions.
You too can help a child by donating any unwanted pc's or laptops which will then be refurbished and distributed to children in need.
For more information please see
or contact it@fleetlions.org.uk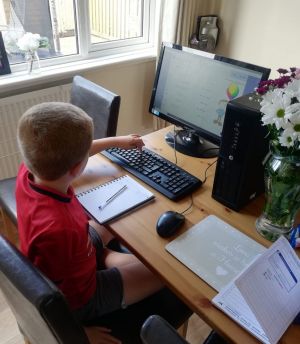 Welcome to the Hart Lions Club Website
We look forward to meeting you all when we are out and about in the Hart Area and thank you for the fantastic support we always receive from you at our community events and fundraising activities.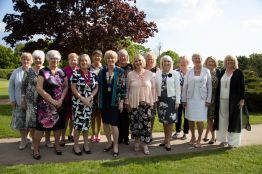 If you are new to Lions please take the time to look at what we do as a club and how we involve our members in fundraising, community service and social events.
We hold monthly club meetings to discuss events coming up. All events have a small pre-planning group to start organizing the event but all members have the opportunity to help and support our events as they occur.
All areas of our work are equally important to us as Lions. we really enjoy what we do, whatever the occasion and have fun working together for good local causes.
We actively welcome potential new members to please use the Contact tab above to contact us or phone 0345 833 7353.
Every Lions Club in the UK is a member of the worldwide family of Lions Clubs International with its Headquarters in Oakbrook USA.
We meet on the first Thursday of each month at 8:00pm in the Key Centre, Elvetham Heath, Fleet GU51 1HA.
PLEASE NOTE: due to CV19 monthly meetings postponed until further notice
check back in a few months
We look forward to meeting you soon and welcoming you to our Club.
With best wishes from,
Gill Symons
PRESIDENT : HART LIONS CLUB 2020-21
If you would like further information or assistance click 'CONTACT US 'or phone
0345 833 7353
NOW