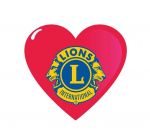 ABOUT US

If you are new to Lions please take the time to look at what we do as a club and how we involve our members in fundraising, community service and social events.
We hold monthly club meetings to discuss events coming up. All events have a small pre-planning group to start organizing the event but all members have the opportunity to help and support our events as they occur.
All areas of our work are equally important to us as Lions. we really enjoy what we do, whatever the occasion and have fun working together for good local causes.
We actively welcome potential new members
Please use the Contact tab above to contact us or phone 0345 833 7353.
Every Lions Club in the UK is a member of the worldwide family of Lions Clubs International
with its Headquarters in Oakbrook USA.